Some 600 guests will attend Prince Harry and Meghan Markle's wedding – with 200 joining them to party at an evening reception in Frogmore House.
Harry's father the Prince of Wales is hosting the celebration on the night of May 19, as Kensington Palace unveiled details of the couple's traditional invitations.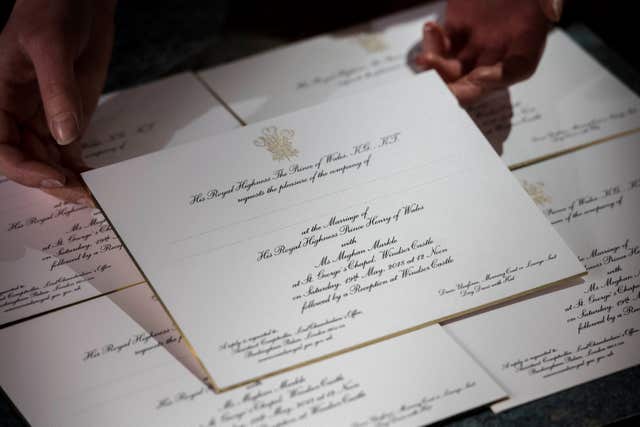 The invites – on thick white card gilded along the edge – feature printed italic writing and are issued under Charles's name and bear his heraldic feathers embossed in gold at the top.
Standing about half a mile south of Windsor Castle in Windsor Home Park, Frogmore House has been a Royal Residence since 1792.
Frogmore House is where Harry and Ms Markle posed for their official engagement photos.
…